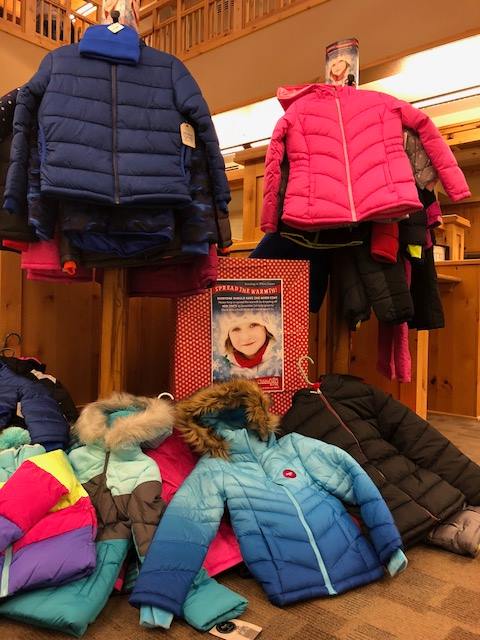 For us here at Black Hills Community Bank, the holidays mean more than just receiving. Giving back to the community is our mission every year but during Christmas time, this mission becomes even more vital to the local community.
Throughout the month of November, we asked members of our Rapid City community for their assistance in collecting new coats for two local schools, Wilson Elementary and Knollwood Elementary. In asking the local community to help, we feel it's a chance to all come together with a common goal, giving to those who are in need; the essence of the Christmas spirit.
The Christmas spirit has surely been alive through our request. Last week, Vincent a 9-year-old from Rapid City, used his birthday money to buy and donate 3 coats to our coat drive. On Black Friday, Steve and Marty Kalkman brought in 20 coats after using the deep discounts to collect different sizes and colors for children aged 5-11 years old.
On December 6th at 1:30 pm we will be delivering coats to Wilson Elementary and on December 8th at 9:00 am we will be delivering coats to Knollwood Elementary. In giving these coats to those in need, we hope that our actions can foster positive change in the local community sharing the warmth.
With just a few days left in our coat drive, we are hoping to reach a goal of 350 coats before December 1st. Even if we don't reach our goal, we are beyond grateful to all in our community who have stepped in to share their generosity and Christmas spirit.